Guest House or Caretakers' Home – a 55 m2 / 592 sq. ft. house exists near the main gate. This pleasantly shaded home could be used for housing additional guests when the main residence has too many visitors, or possibly, could be home for the caretaker of the property. It has a bedroom, living room, kitchen, dining room, bathroom, external laundry section, and a porch. Except for the bathroom, which has ceramic tiles, other floors are finished with granite slabs.
Bird-Watching Hide – this small house was constructed on one of the highest points of the property. Those who love to watch or photograph birds up-close will simply adore spending some quality time here. The hide was designed so the best angle of light falls on the birds, not solely to capture better photographs, but also, to enjoy all the alluring colors of these tropical inhabitants. Four viewing openings exist, two facing west and two east. The openings are large enough for any photographic lens, but for those only interested in watching, you will not need binoculars.
Security Dogs' Kennel – a small house with a fenced-in enclosure was constructed in the proximity of the main residence to keep security dogs if one so desires. Depending on the breed and size, the space is large enough to keep three or four dogs. Constructed with brick walls and finished with sandstone slabs all around. The roof has ceramic tiles and the inside floor is covered with pieces of granite to keep the dogs cool, as well as for easy cleaning. The fenced-in enclosure is constructed with concrete columns and finished with sandstone slabs.
Electricity – the hefty electrical grid that enters the property is three-phase. The transformer (70 KVA) is solely for the private use of the property. This transformer converts each phase to 120V but allows the unison of two lines to form 220V wherever they are needed. In addition, the usage of heavy professional machines is also possible by uniting the three phases and converting the energy into three-phase-220V. Please note, all electrical grids found in Brazil work at a frequency of 60Hz.
Water Softener and Decalcifier – a large 45,000 gr. capacity system will remove impurities, and calcification from the water supplied to the residence.
Faucets, Shower Heads, Handles, Knob Controls, etc. – throughout the interior of the home were imported from the USA or Europe.
Doors and Windows – all doors and windows were made out of 'Angelim Pedra,' an exceptionally hard, heavy, and durable exotic Brazilian wood with beautiful intricate veins. These doors and windows were also accented with pieces of eucalyptus to create a unique and engaging design. Although there are many doors, 14 of them slide into the walls to maximize the space of those rooms.
Blindex – a reinforced and thick glass used on all glass sliding doors and pivotal glass windows, as well as at other places.
Light Switches, Dimmers and Outlets – throughout the entire house, are DIVA, imported from the USA, and manufactured by Lutron.
Floors – all the floors are of everlasting 'Porcelanato,' or ceramic tiles, including all lanais and garage.
Illumination – all recessed and accent lighting throughout the house were imported. The intention was not merely to provide proper illumination, but more important, to bring out the greatest enchantment to each individual environment.
Air Conditioners – offer comfort and silence in those rooms where they are located. These units have a 'split' design, meaning, they have two separate working components, the motorized section, which generates the coolness, and a silent section that ejects the cool air. Only the mechanism ejecting the cool air is mounted in the rooms, while the motors are located on platforms under the house where they are never heard.
Ceiling Fans – the residence has 16 units, one more beautiful than the next and made by companies like Casablanca, Monte Carlo and Emerson. All the units were imported and have a tropical design to complement the environment where they are mounted.
Water System – the water supplied to the residence is crystal clear well water, which is first stocked in a 5,000-liter tank outside and later passed on to three additional 500-liter reservoirs hidden under the house. The water is ultimately distributed throughout the house by a pressurized water system.
Swimming Pool Pumps – these pumps are housed inside their own dedicated room under the patio. The pumps are not only hidden from view, but more significantly—they are never heard.
Circular Driving Entrance – found on the front of the house and having three water fountains to create an appealing impact for visitors. This circular drive, as well as the ramp going up to the garage, the garage platform, plus the front entrance stairs, are entirely surfaced with thick sandstone slabs.
Walls' Thickness – bricks lay along their width were used to erect the walls. All walls have a minimum thickness of 23 cm (9 inches), twice the width found in most Brazilian homes.
Roof – the roof was constructed with thick and heavy wood beams of Brazilian Paraju, and finished with 'Spanish' type tiles from Lafarge Brass - Tegula. These tiles are made with permanently colorized impregnated concrete, instead of clay. Concrete tiles offer the best of resiliency and durability.
House Foundation - one-hundred large reinforced concrete footers, interconnecting to hefty reinforced beams with metal rods, were used to elevate the house. The raised design of the house (1,5 meters / 4.7 ft.), allows all water and sewage pipes, as well as electrical wiring, to be fully accessed and inspected for service. In addition, the elevation offers over 750 m2 / 8,000 sq. ft. of additional storage space.
Under-House Access – three doors are strategically located to enter under the house. Furthermore, five ventilation ports are found around the perimeter of the residence to keep this sub area ventilated. Each vent has a mosquito mesh to prevent insects or any other creature from penetrating.
Humidity Control - the fact that the house is raised so high from the sand, practically eliminates all ground generated humidity, and thus, extinguishes altogether the mustiness normally found at many tropical homes.
Security Gates – two separate locked entrance gates take care of preserving the privacy and both must be opened before anyone could reach the house. One is located 425 meters (465 yards) from the Main Residence, and the other 100 meters (109 yards). The two gates also avoids visits by those who are in the habit of dropping-in unannounced.
Working Tools' House – this small space house most tools used for the maintanence of the grounds.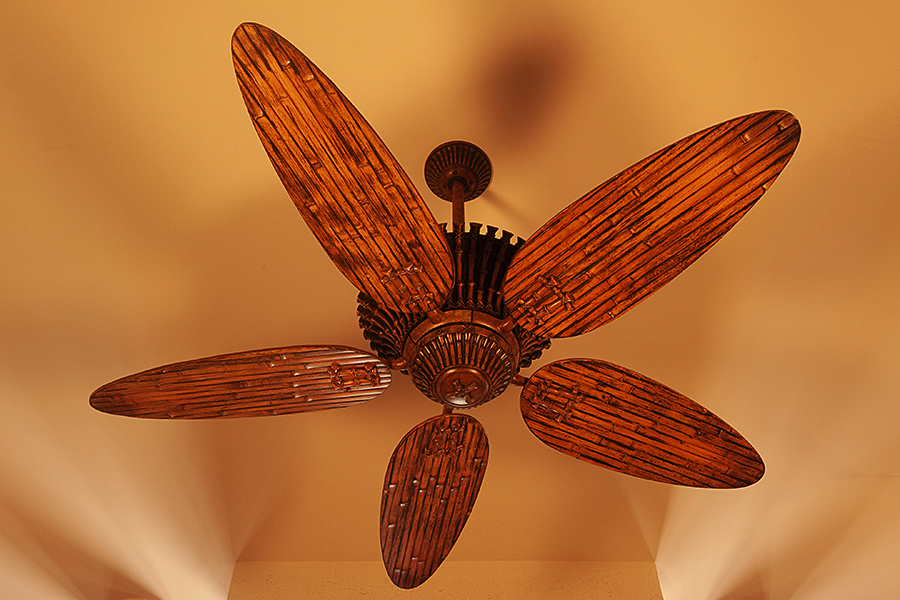 .• Under-House Access to Electrical Connections
• Under-House Access to Water & Sewage Pipes
• Fused Boxes Distributed in Four Zones
• Under-House Pool Pumps Room
• Large Split Barbecue Grill & Skewer Areas
• Individual Split-Unit Air Conditioners
• Sixteen Ceiling Fans (Imported)
• Pool Covered Cabana with Jacuzzi
• Master Bathroom with Jacuzzi Tub
• Dual Shower and Sinks at Master Bathroom
• Five Large Hallways
• Three Separate Stairs to Access Raised Patio
• Forteen Sliding Doors to Maximize Space
• Water Fountains at Circular Driving Entrance
• Porcelanato & Ceramic Tiles on All Floors
.• Guest House or Caretaker's House
• Bird House or Security House
• Large Kennel for Security Dogs
• Three-Phase Energy (120V / 220V)
• Private Transformer
• Private Water Supply
• Pressurized Water System
• Large Salt Water Softener
• Electrical Water Heater
• External 5000 Liter Water Reservoir
• Private Entrance
• Two Security Gates
• Private Road to Access River
• 8000 sq. ft. of Storage Space Under-House
• Three Under-House Access Doors
This oceanfront real estate property features a plethora of top-notch amenities. The list below highlights most of them, and if you wish to have more details, an in-depth explanation is also supplied.